Contact via SIGHT (sight@port.ac.uk) or to contact directly click on the photo to find contact info.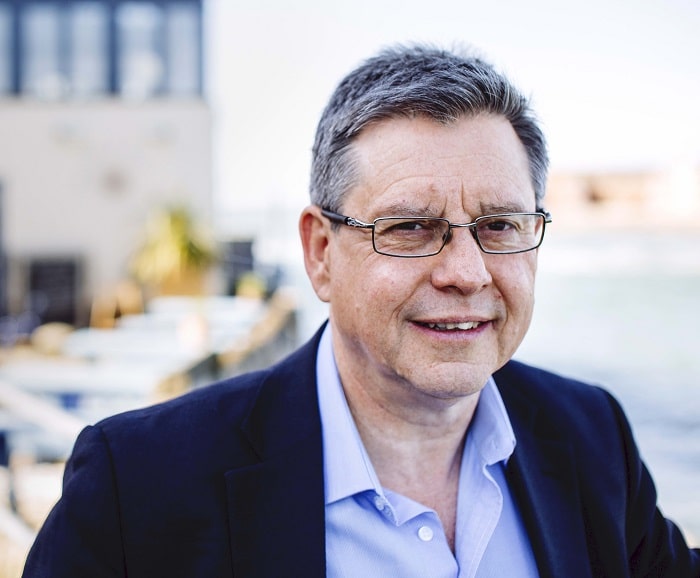 Professor Gordon Blunn
I graduated from University College of North Wales and then carried out a PhD at Leeds University before moving to UCL where I spent over 25 years as a Biomedical Engineer. During my time at UCL I worked at the Royal National Orthopaedic Hospital where I developed and translated a number of orthopaedic implants into clinical practice. I am a past President of the British Orthopaedic Research Society. I have been awarded the UCL prize for enterprise and innovation, an NHS innovation award and the UCL consultants award. I sit on a number of scientific advisory boards and have been involved in the generation of three spin out companies. I hold several patents. I have published over 200 peer reviewed scientific papers and a number of book chapters. I have successfully supervised over 30 PhD and MD students.
Research Interests
Reattachment of tendons to bone and to implant surfaces
Integration of implants with the skeleton
The wear of implant bearing materials and the use of bone graft substitute materials
Design and development of transcutaneous implants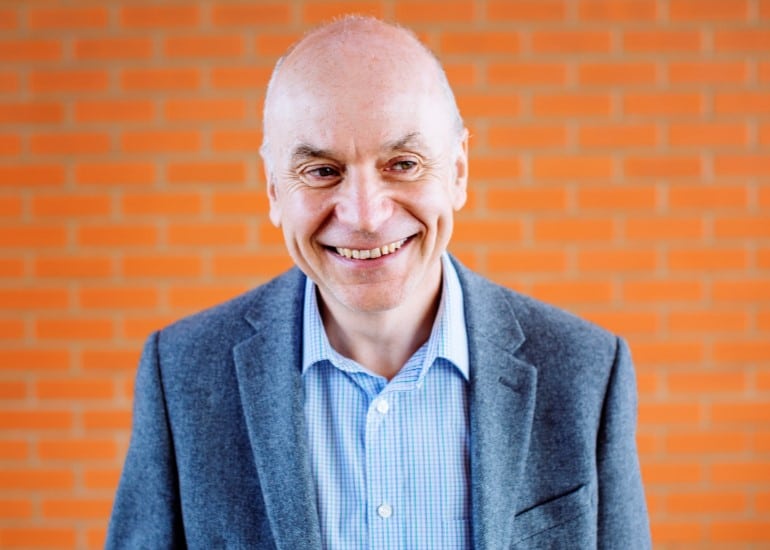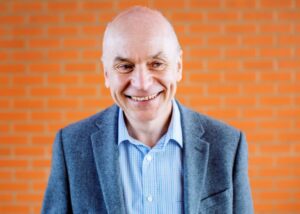 Professor Adrian Hopgood
I am Professor of Intelligent Systems, Director of Future & Emerging Technologies, and Director of the South Coast Centre of Excellence in Satellite Applications at the University of Portsmouth. I am also a visiting professor in the Faculty of Science, Technology, Engineering & Mathematics at the Open University and in the Sheffield Business School at Sheffield Hallam University.
I am a Chartered Engineer and a Chartered Scientist. I am a Fellow of the BCS, the Chartered Institute for IT, and a committee member for its Specialist Group on Artificial Intelligence. I am also a member of the Institute of Physics.
Research Interests
Artificial intelligence and its practical applications
Materials engineering and optoelectronic devices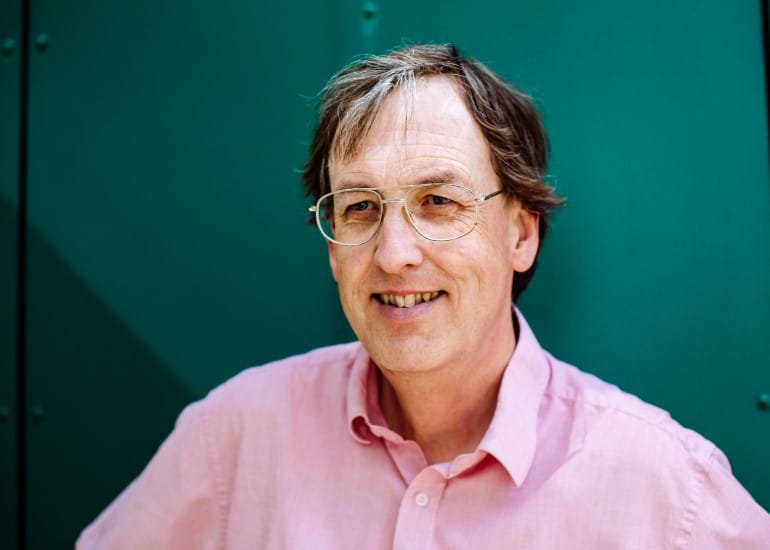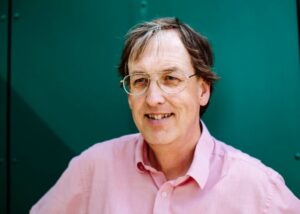 Professor Jim Briggs
I'm Director of the Centre for Healthcare Modelling and Informatics (CHMI). The Centre does a wide variety of work but is best known for its contributions to clinical outcome modelling in the area of patient deterioration.
Additionally, I am the Associate Dean (Research) for the Faculty of Technology.
Research Interests
Director, Centre for Healthcare Modelling and Informatics
Health informatics
Clinical outcome modelling
Digital Wellbeing
Telehealth
Technology for health
Computers in sport
Officiating sport
I am happy to take calls and emails from media on my research, and am aware of the need to respond to journalists in a timely manner. These should be directed to me by email in the first instance. Interested journalists can also contact the University's Media and Communications team for support and advice on all media engagement, including out of hours.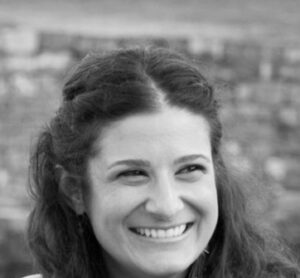 Dr Daphne Kaklamanou
I am the course leader for the MSc Health Psycholgy and the module co-ordinator for Health Psychology Research Project (U30916) for the MSc Health Psychology. I also contribute to other modules for the MSc Health Psychology such as Psychobiological Aspects of Health (U30912) and Health Research Methods, Measurement and Analysis (U30913). I also contribute to the Level 6 module, Issues in Clinical and Health Psychology, for the BSc [Hons] Psychology and BSc [Hons] Forensic Psychology. I supervise dissertation projects for both the Undergraduate courses and MSc Health Psychology.
Research Interests
Behaviour Change and Self-Regulation in Health Behaviour
User experience of Patient Reported Outcome Measures (PROMS) and new technologies
Health Attitudes and Health Behaviours among Adolescents
Dr Timothy Exell
Unit Coordinator for:
Tools of Biomechanical Analysis (Level 5)
Applied Injury and Rehabilitation (Level 6)
Research Interests
Biomechanical asymmetry and strength imbalance and their implications on sports performance
injury risk and rehabilitation
I also have research experience in rehabilitation monitoring, strength training transfer, motor control of skill acquisition and methodological developments within biomechanics. Through my research and consultancy, I have worked with a number of sports governing bodies, including UK Athletics, Welsh Athletics, British Gymnastics, the Rugby Football Union and the Welsh Rugby Union.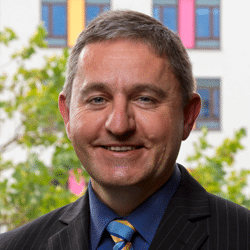 Dr Philip Scott
Reader in Health Informatics, based in the School of Computing.
Over 25 years' experience in health information technology, with expertise in semantic interoperability, information standards, clinical decision support and mixed methods evaluation.
Research Interests
Clinician adoption and usage of healthcare IT
Information standards and terminologies
Patient and public involvement
Workflow and usability
Computable biomedical knowledge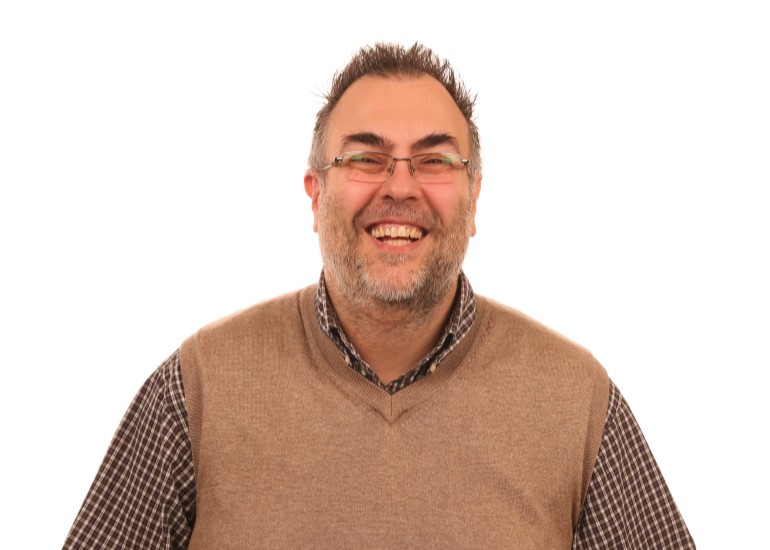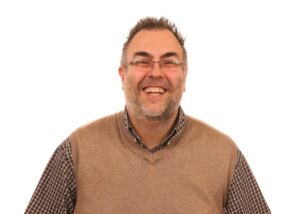 Dr Andrea Bucci
I am Senior Lecturer in Engineering Sciences in the School of Engineering and member of the Biomedical Engineering Research Group. I joined University of Portsmouth – School of Engineering in July 2011. I was, previously a Research Fellow at the University of Southampton from February 2009 to May 2011, working on the wave energy device Anaconda.
Research Interests
My research interests are in numerical methods and computational modelling using finite element method for:
Cardiovascular Mechanics
Fluid-structure interaction
Structural mechanics including hyper-elastic and piezoelectric materials.
Incompressible fluid.
Wave energy device
I like programming especially related to numerical methods and finite element. My most recent research interest is in the application of fluid-structure interaction to blood vessels.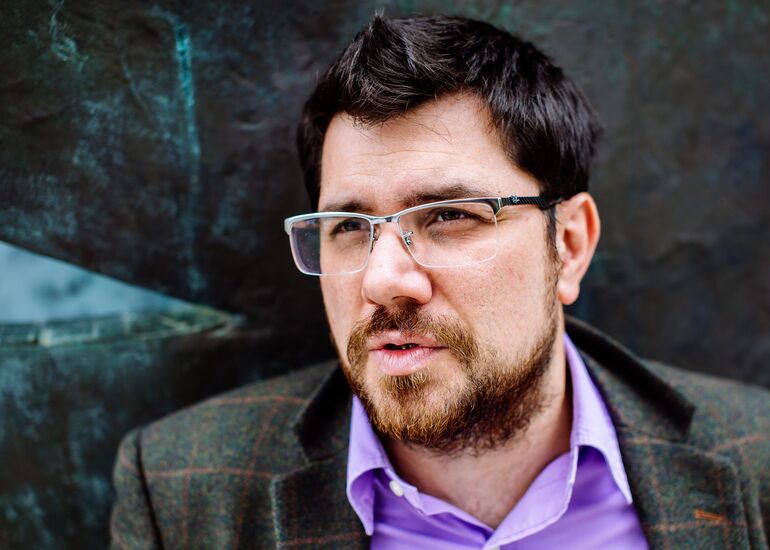 Dr Gianluca Tozzi
I am a Reader in Bioengineering at the School of Mechanical and Design Engineering and director of the Zeiss Global Centre. Formerly, I worked at the School as a Senior Lecturer (2015-2018), Lecturer (2013-2015) and Research Associate (2012-2013). I received a PhD in Bioengineering in 2012 from the University of Portsmouth and a 5-year MSc in Mechanical Engineering in 2008 from the University of Bologna.
Research Interests
Multi-dimensional/modal X-ray Computed Tomography (XCT)
Correlative microscopy and digital volume correlation (DVC) of biological tissues and biomaterials, such as 3D-printed implants and electrospun scaffolds for tissue engineering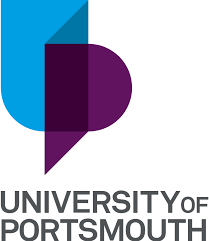 Professor Janis Kay Shute
I am head of the Respiratory Immunopharmacology group investigating mechanisms and biomarkers of lung inflammation in patients with cystic fibrosis and novel strategies to improve inhaled drug delivery in these patients. In collaboration with the University of Liverpool, the group are developing novel inhibitors of neutrophil elastase, a key mediator of tissue damage in the lung, particularly inhibitors based on heparin and heparin derivatives. Other research within the group investigates the role of coagulation factors in bronchial epithelial damage and repair in normal and asthmatic airways; endothelial dysfunction and the links between inflammatory markers and oxidative stress markers.
Research Interests
Mechanisms of lung inflammation, tissue damage and repair in cystic fibrosis
Development of novel mucolytics and new therapeutic applications for heparin
Mechanisms of epithelial repair in asthma
Mechanisms of inflammatory cell recruitment and its pharmacological manipulation
Key research grants obtained in the last 5 years include the Dunhill Medical Trust, the Cystic Fibrosis Trust,  the BBSRC/MoD and Asthma UK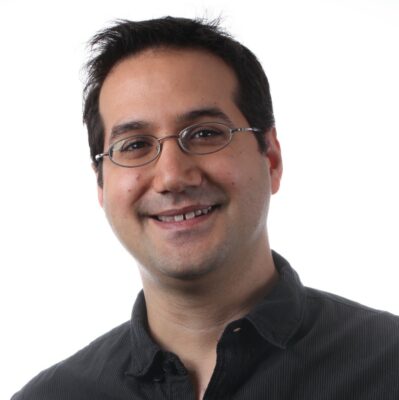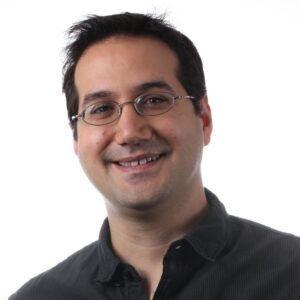 Professor Adam Amara
My primary science area is cosmology, where I study cosmic structure in the Universe. This is an era dominated by dark matter and dark energy. Cosmology is a mature field where advances are being driven by experimental programs. Future progress relies on advanced technologies in both hardware, allowing us to acquire exquisite data, and software, where state-of-the-art algorithms will allow us to maximise our science returns.
Advanced statistical methods can also be applied to other areas in astronomy, such as exoplanets. For instance, I have written a software package, made publicly available, called PynPoint for the direct imaging of exoplanets. Given the growth potential of these two areas of cosmology and exoplanets based on hardware and software advances, my research goal is to build a world-class research program that will shed new light on our understanding on these exciting topics in astronomy.
Research Interest:
Cosmology
Cosmic structure in the Universe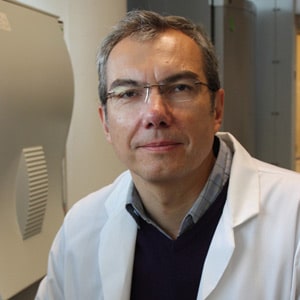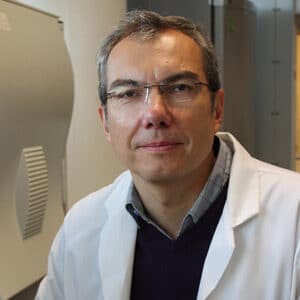 Professor Darek Gorecki
Darek Gorecki was born in Warsaw, Poland where he read medicine and obtained his PhD. His key research interest is pathogenesis of Duchenne muscular dystrophy. He started research in this area as a post-doctoral fellow in the Molecular Neurobiology Unit, University of Cambridge under Professor Eric A Barnard, FRS. He continued it at the Royal Free & University College Medical School in London working as a research fellow and later obtained a personal Wellcome Trust Research Career Development Fellowship.
After moving to his present laboratory in Portsmouth he has worked as a Senior Lecturer, Reader and, since 2007, Professor of Molecular Medicine. He is the Director of Research in the School of Pharmacy and Biomedical Sciences. In 2011 he won Distinguished Fulbright Scholarship to work at Harvard Medical School, USA researching the role of specific ATP receptors in muscular dystrophy.
Research Interests
Pathogenesis and treatment of Duchenne muscular dystrophy
Role of the dystrophin complex in the brain
Purinoceptors
Gene therapy using non-viral vectors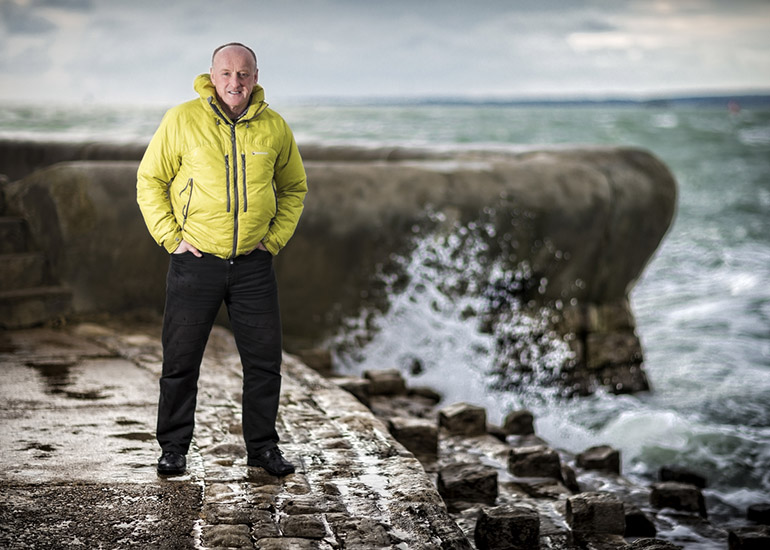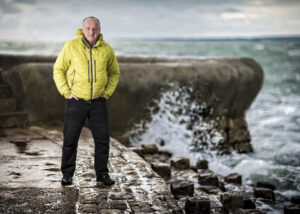 Professor Mike Tipton
I joined the University of Portsmouth from Surrey in 1998. In addition to my University positions, I was based at the Institute of Naval Medicine (INM) from 1983 to 2004 and was Consultant Head of the Environmental Medicine Division from 1996. I have spent 35 years working in the areas of thermoregulation, environmental and occupational physiology.
Myself and my colleagues in the Extreme Environments Laboratory examine the physiological, pathophysiological and psychological responses to adverse environments and the selection, preparation and protection of those who enter such environments.
I am Associate Head (Research) for the Department of Sport & Exercise Science. I recently completed 10 years on the Royal National Lifeboat Institution's Medical & Survival Committee and am now a member of the Council of the RNLI. I am also a member of the Ectodermal Dysplasia Society's medical advisory board and the ethics committee of Qinetiq.
I am a Fellow of both the Royal Society of Medicine and The Physiological Society. My MBE was awarded for services to physiological research in extreme environments. I provide advice to a range of universities, government departments, industries, medical, legal, search and rescue and media organisations.
Research Interests
The physiological, pathophysiological and psychological responses to adverse environments and the selection
Preparation and protection of those who enter such environments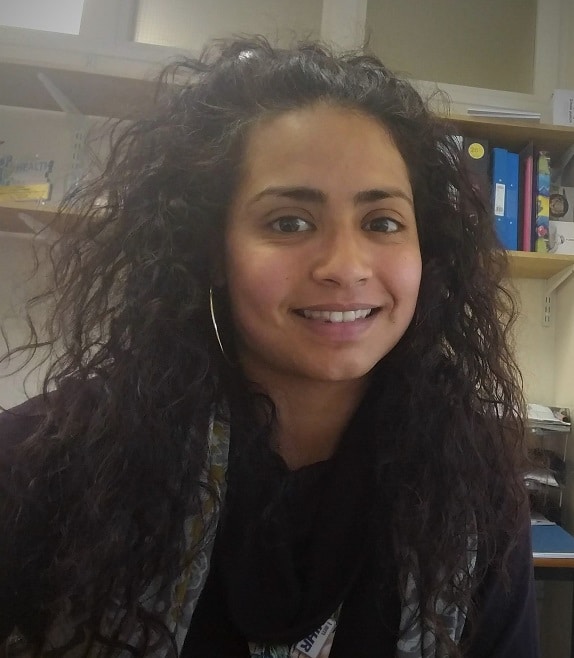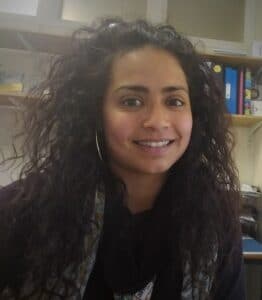 Dr Miznah Al-Abbadey
I am a Chartered member of the British Psychological Society (CPsychol) and a registered Health Psychologist with the Health and Care Professions Council. Alongside academia, I am a trustee of the Pelvic Pain Support Network (PPSN): a charity that raises awareness of chronic pelvic pain and supports research in this field.
While completing my PhD, I was offered a postdoctoral position at the University of Southampton on a nation-wide study that examined how factors such as the therapeutic relations, practitioner and patient beliefs, and the healthcare environment affects treatment for low back pain.
I teach on the MSc Health Psychology programme, which includes a number of different topics such as behaviour change theories, quality of life, and the delivery of psychological interventions in the context of health and illness.
I am the module coordinator for the 'Applied Health Psychology and Placement' module and supervise students (at both undergraduate and postgraduate level) with their dissertations.
Research Interests:
My main research interests relate to the management and impact of chronic conditions on quality of life. I am also interested in the use of patient reported outcome measures (PROMS) and how they can be utilised effectively in a person-centred and standardised way. Overall, my research interests include the following areas:
Chronic pain
Management of chronic conditions including self-management techniques;
Quality of life and mental health
The placebo effect
The validation and development of PROMS
Judith Fletcher-Brown
I am a marketing academic and professional with experience in Marketing Communications. Although originally qualifying in law, I pursued a career in Media Sales and publishing. I transferred to lecturing on a full-time basis and have been teaching Marketing for 20 years.
Research Interests:
Judith's research area focusses on social marketing and health and wellbeing behavioural interventions. She is currently pioneering the development of a mobile health App, for use by community nurses in India. Judith has articles published in top tier, peer-reviewed journals including International Journal of Research in Marketing and Journal of Business Research and continues to make significant contributions to knowledge of vulnerable consumers and consumer engagement.
investigating Social Marketing health intervention campaigns
Recent Publications:
Fletcher-Brown, J., Turnbull, S., Viglia, G., Chen, T., & Pereira, V. (in press). Vulnerable consumer engagement: How corporate social media can facilitate the replenishment of depleted resources. International Journal of Research in Marketing (2020).
Fletcher-Brown, J. (2020). Reflexivity and the challenges of collecting sensitive data in India: a research note. Qualitative Research, 20(1), 108-118.
Fletcher-Brown, J., Pereira, V., & Nyadzayo, M. W. (2018). Health marketing in an emerging market: The critical role of signaling theory in breast cancer awareness. Journal of Business Research, 86, 416-434 .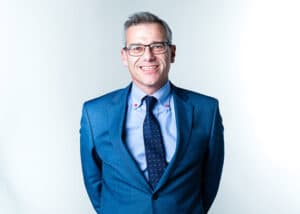 Professor Paul Rutter
I am a leading pharmacy academic on clinical reasoning and diagnostic performance in community pharmacy practice.
I qualified as a pharmacist in 1992 and started work as a community pharmacist before taking up posts with Boots the Chemist as a teacher practitioner, working at both Bradford and Portsmouth Universites. I then took up a post as a research pharmacist gaining a PhD (2000) investigating skill mix in community pharmacy. I started my first full-time academic post at Portsmouth university (2000-2005) before joining Wolverhampton university (2006-2015) where I helped to set up a new School of Pharmacy. Here I also was promoted to Professor in Pharmacy Practice (2012). In 2015 I moved to the University of Central Lancashire before returning back to Portsmouth in 2018. I have a keen interest in educational innovation and I am sole author of a leading pharmacy textbook, 'Community Pharmacy, symptoms, diagnosis and treatment', which is now in its fourth UK edition (Feb, 2017). This book has been adapted for the Australian and New Zealand market and been translated into a number of foreign languages.
Research Interests:
As my background is as a community pharmacist I have a keen interest in investigating and developing their role. Specifically, this centres on:
their diagnostic ability in being facilitators of self-care
increasing their prominence in public health (e.g. healthy living pharmacies)
establishing new services or improving patient care pathways (e.g. hospital discharge in to the community)
As an educator of pharmacy students I also have a keen interest in professional development and formation of professional identity.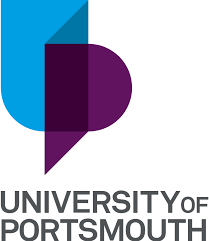 I am a Senior Lecturer in the Department of Psychology at the University of Portsmouth.
My research focuses on pain, injury, rehabilitation, and frailty in a variety of contexts and populations. My work on factors that predispose individuals to become frail in later life has been discussed in the media.
I teach Health Psychology and Research Methods in Psychology.
I graduated from Maastricht University, the Netherlands, in 2011 with an MSc degree in Cognitive and Clinical Neuroscience. In 2015 I completed a PhD in Psychology, which I divided evenly between KU Leuven in Belgium and McGill University in Canada.
I then took up a post-doctoral position at the School of Sport, Exercise and Health Sciences at Loughborough University for two years, and in 2018 I joined De Montfort University in Leicester as a Lecturer in Psychology until 2020. I am now a Senior Lecturer in Psychology at the University of Portsmouth.
Research Interests: 
Broadly, I am interested in (chronic) pain and healthy ageing, in particular the following areas:
Biopsychosocial factors influencing different aspects of pain – e.g. fear of pain predicting anatomical spreading of pain
Recovery from post-surgical pain – specifically, identifying predictors of and developing interventions to improve recovery
The interactions between pain and cognition – for example, how pain affects cognitive performance and vice versa
Frailty and healthy ageing – specifically, developing interventions that improve healthy ageing, wellbeing, and reduce the risk of frailty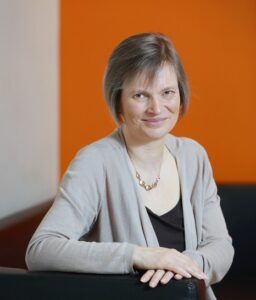 Professor Lisa Jack
I am currently Professor of Accounting in the Faculty of Business and Law, and also former President of the British Accounting and Finance Association (2015-2020), a learned society for academics based in the UK.
I am one of the few accounting researchers to investigate the agri-food industry. I write about the effects of accounting and performance measurement practices on the industry, and on society more widely. In particular, I investigate fraud in the food and drink industry. I have also led a successful project, on the growing costs and other problems associated with retail returns in from online purchases. This work has brought me into contact with major retailers in Europe and is continuing with new projects around costing, lean management and circular economy in omnichannel environments.
Research Interests:
My research interests lie in management information for decision-making, including accounting communication and education. I am particularly interested in the use of social theory investigate the reasons why accounting tasks are done in the way they are and why they might be done differently, to paraphrase Raymond J. Chambers.  My book 'Accounting and Social Theory: an Introduction' was published in October 2016 and explores the use, mis-use and abuse of accounting communications and how these affect relationships in societies. Particular topics include:
Accounting and performance measurement in the food industry
Food fraud
Accounting communication practices
Cost of returns and fraudulent returns in retail
Strong structuration theory in accounting research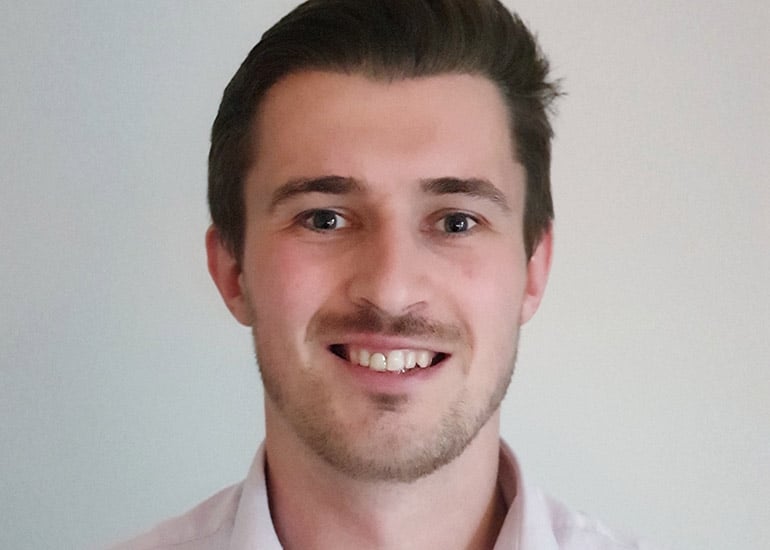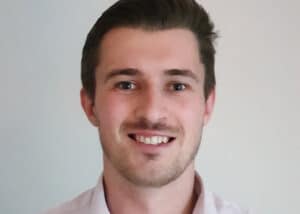 Dr Joe Moore
I am a Senior Lecturer in Biomechanics & Course Leader BSc (Hons) Sport and Exercise Science.
I joined the School of Sport, Health and Exercise Science at the University of Portsmouth in 2019 as a Lecturer in Biomechanics. As part of the Physical Activity, Health and Rehabilitation Thematic Research Group, and Clinical, Health and Rehabilitation Research Team (CHaRT) my research focusses on the use of biomechanics to inform the treatment and rehabilitation from musculoskeletal pathologies. I have specific experience leading an international collaborative research project exploring the treatment of anterior cruciate ligament tears, involving clinicians and academics from multiple institutions.
I have been an active member of the International Society of Biomechanics in Sport since 2015 attending a number of conferences and securing the Student Mini Research Grant in 2016 to help support my doctoral studies. I have visited and conducted research in a number of international research institutions such as Cardiff Metropolitan University, the University of Salzburg, Aspire Academy, and High Point University. Finally, I am the UK lead for promoting and marketing National Biomechanics Day, an annual international movement that aims to increase the profile of biomechanics through varying events.
Research Interests:
My research interests are exploring how the use of biomechanical measures can be used within clinical and rehabilitation settings to help improve and inform treatment. Specific topics include:
The use of non-linear variables and dynamical systems theory within clinical contexts
Changes in biomechanics during the treatment of musculoskeletal conditions and injuries
The application of biofeedback to rehabilitation practices
The use of velocity based training to inform resistance training practices
I am a Principal Lecturer in Haematology and Course Leader for the IBMS accredited BSc (Hons) Biomedical Science programme.
My area of specialist academic interest focuses on the haematological malignancies and the molecular mechanisms underpinning their behaviour. Pedagogically I am interested in student-centred learning approaches in Higher Education and I am currently conducting research in this area. I also have a professional interest in technology enhanced learning. Previously I led the MSc Biomedical Science programme and was Deputy Course Leader for BSc (Hons) Applied Biomedical Science. I am co-author of the popular Oxford University Press textbook Fundamentals of Biomedical Science: Haematology and have authored chapters in the companion Structure and Function text. I am an experienced external examiner and am actively involved in quality processes within the university. I am a member of the IBMS Haematology Advisory Panel and an HCPC registered Biomedical Scientist. I am a Fellow of the Institute of Biomedical Science, Senior Fellow of the Higher Education Academy, and I am a chartered scientist.
Research Interests: 
Comparative cellular and molecular studies of Primary Central Nervous System lymphoma and metastatic lymphoma of the brain
The identification of tumour invasion patterns and candidate adhesion molecules facilitating tissue invasion using malignant lymphocytes derived from central nervous and peripheral blood tissues
Microspheroid cell culture techniques, immunocytochemistry and laser capture microdissection are some of the techniques available for these investigations.
Dr Fay Couceiro
I'm a Reader in Biogeochemistry and Environmental Pollution in the School of Civil Engineering and Surveying at the University of Portsmouth.
I'm an expert in pollution. The primary purpose of my research is to define the sources and fates of pollutants in the environment and develop interventions to prevent or mitigate their impact. I investigate many types of pollution including nutrients, metals, combustion products (from coal, wood, petrol and oil), plastic and organic pollutants.
I work in collaboration with industry partners to work out how to remove pollution from the environment using interventions and new technologies. I've worked with a number of companies in the water sector including THA Aquatic, WPL and Southern Water.
I'm interested in developing a circular economy and exploring ways to transform waste into a useful resource. For example, I worked with Gallagher Aggregates Ltd looking at air pollution control residue (the leftover ash when we incinerate waste for energy). This toxic residue is typically sent to landfill but the company now combine it with quarry waste to make a safe aggregate, which they plan to supply the building trade.
I'm also involved with research into the health impacts of pollution. I'm working with the Portsmouth Hospitals NHS Trust, investigating the presence of microplastics in the lungs of chronic obstructive pulmonary disease (COPD) and asthma patients.
Research Interests:
My primary research interests are contaminants, their fate and interventions to mitigate their impact. This includes:
Excess nutrients in aquatic systems and the role of sediments in their availability under differing environmental conditions, particularly climate change
Microplastics and their impact on the natural environment and human health
Heavy metals
Organic pollutants such as pesticides and Polycyclic aromatic hydrocarbons (PAHs), particularly those released from fossil fuels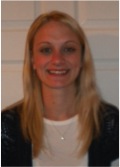 Dr Zarah Vernham
In 2009, I graduated from the University of Surrey with a BSc (hons) in Psychology. My BSc dissertation explored the general public's knowledge of, and attitudes towards the sentencing of rape cases in England and Wales. I remained at the University of Surrey and, in 2010, I completed an MSc in Forensic Psychology in which I was awarded a distinction. My MSc dissertation was conducted within Broadmoor High-Security Hospital and investigated whether observer ratings of interpersonal behaviour can accurately predict institutional incidents of verbal and physical aggression, and self-harm in male forensic inpatients. In 2015, I graduated from the University of Portsmouth with a PhD in Psychology. My PhD research applied a collective interviewing approach, in which groups of individuals are interviewed together at the same time, to the detection of deception.
In addition to completing my PhD, I was a Research Associate, under the supervision of Professor Aldert Vrij, working on two research projects. The first project was funded by the FBI and evaluated training into cognitive lie detection, and the second project was funded by the EPSRC and explored the deterrence of deception.
Following the completion of my PhD I was awarded a lectureship in the Department of Psychology at the University of Portsmouth. Before starting this lectureship in June 2015, I completed an internship at the University of Gothenburg in Sweden whereby I worked alongside the research group for Criminal, Legal and Investigative Psychology.
Research Interests:
I am the Deputy Director of the International Centre for Research in Forensic Psychology (ICRFP) within the Department of Psychology. My main research interests are in the area of:
investigative interviewing
deception detection
and offender behaviours and cognitions
I conduct studies that explore investigative interviewing and detecting deception using a collective interviewing approach, as well as studies that examine offender expertise and offender risk assessment. I am also involved in running studies that examine student and staff mental health within Higher Education.
I am a Professor of Biology with broad expertise in marine biology, ecotoxicology and parasitology. I'm particularly interested in the effects of contaminents on crustaceans and their parasites. I have a diverse background in aquatic toxicology including endocrine disrupters, plastics, nanoparticles and pharmaceuticals. I am an editor for several journals whereby my focus is invertebrate ecotoxicology and general marine biology. I am currently Director of Research Degrees programs within the School of Biological Sciences and school REF cordinator for UoA7.
I studied Biological Sciences as an undergraduate at Plymouth University (1993-1996), followed by an MSc in Environmental Biology at University of Wales Swansea (1997). After spells working as a Nature Conservation Officer, Pollution Control Officer and Turtle Biologist, I settled down to a Senior Research Assistant post back in Wales (Swansea University 1991-2001) where I worked on a large European funded project identifying and mapping the epibenthic diversity of the North Sea. A PhD followed at Napier University (Edinburgh) investigating the effects of pollution on the endocrine systems of crustaceans (2001-2004).
On completion of my PhD I spent two and a half years lecturing at Napier University (2004-2007) followed by a Senior Research Fellowship post at the UHI Millennium Institute (2007-2008) based in Thurso (N. Scotland). I joined the School of Biological Sciences at Portsmouth University in August 2008 as a Senior Lecturer in Marine Zoology and became a Reader in Biology in 2012 and a Professor of Biology in 2016.
Teaching Responsibilities
Undergraduate
Marine and Terrestrial Ecology
Marine Organisms and Ecosystems
Marine Ecophsyiology
Postgraduate
Ecotoxicology and Pollution
Science and the Media
Professor Chris Louca
I have over 25 years' experience of both teaching and research in dentistry. I have taught undergraduate and postgraduate dental students, dental nurses, dental hygienists and dental therapists. I am supervising a PhD in dental education and I have supervised over 60 MSc projects over the last 9 years. I have led the development of several new and innovative non degree based courses including online courses, short CPD courses, Overseas Registration Examination (ORE) revision courses & London Deanery courses, at UCL Eastman CPD. I recently initiated a collaboration with the British Association of Dental Therapists to deliver dedicated courses for dental hygienists and therapists. In addition, I have led the development of overseas courses for dentists in various countries. I have led the development of a part-time flexible master's in restorative dentistry at UCL Eastman Dental Institute and I have introduced new innovative methods of assessment (e.g. online Moodle based assessment & reflective diaries). In 2015 I received an International Mature Teachers award for Excellence in Dental Education from the Association for Dental Education in Europe (ADEE).
Research Interests:
My research interests are currently in dental education and prosthodontic/restorative dentistry. I am interested in:
student assessment and feedback
the role of mental imagery in the learning of practical skills
the development & evaluation of novel teaching techniques (e.g. 'flipping')
the impact of PG teaching on clinical practice and the training requirements of vocational dental practitioners.
I present my work regularly at the International Association for Dental Research (IADR) and Association for Dental Education in Europe (ADEE) conferences.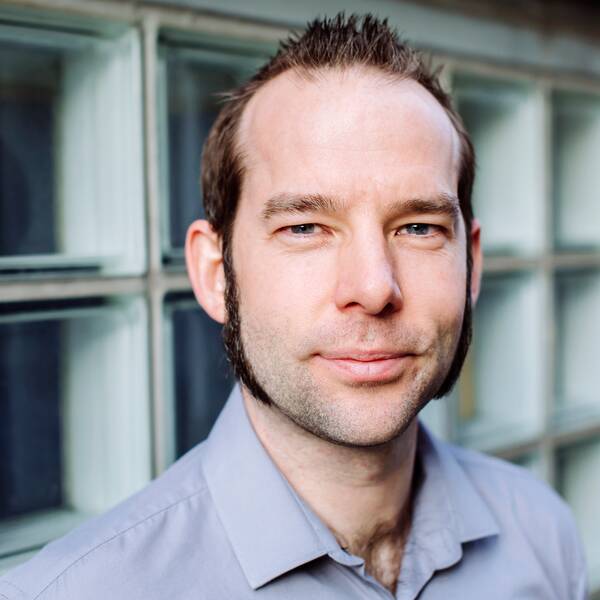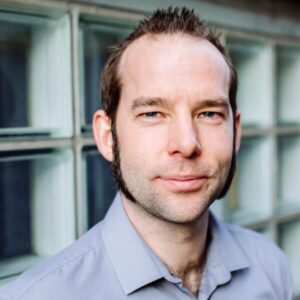 Dr Samuel Robson
I am a Reader in Genomics and Bioinformatics, and the Bioinformatics Lead at the Centre for Enzyme Innovation (CEI) at the University of Portsmouth. Our focus is to develop enzymatic solutions to solve global environmental problems, such as management of the prevalance of waste plastic in the environment. I also collaborate with researchers across the faculty on a number of different projects, in particular those utilising high-throughput next generation sequencing methods.
Research Interests:
My primary research interests lie in the analysis of high-throughput sequencing data and the development of tools and pipelines for the processing and analysis of these data sets. I have expertise in the analysis and interpretation of many different data types, including 16s rDNA amplicon sequencing for metagenomics diversity analysis, de novo assembly of novel genomes/transcriptomes, RNA seq for differential expression analysis, whole genome/exome sequencing for genotyping analyses, ChIP seq for epigenetics analyses, and CLIP seq for ncRNA regulation analyses. I work with both Illumina and Nanopore sequencing technologies.
I currently collaborate on numerous projects throughout the University in a number of diverse research areas:
Analysis of microbial biofilm diversity and the effects of antifouling technologies
Understanding the enzymatic activity of wood-eating gribbles for biofuel development
Analysis of diverse gene expression pathways in bacterial communities
Identification of novel biomarkers for prosthetic joint infection
Understanding the pathogenesis and treatment of Duchenne muscular dystrophy
Paleogenetics (e.g. genotyping of crew members from the Mary Rose)
Transcriptional profiling of novel marine organisms
Identification of therapeutic targets and biosensors for the SARS-CoV-2 virus