Contact via SIGHT (sight@port.ac.uk) or to contact directly click on the photo to find contact info.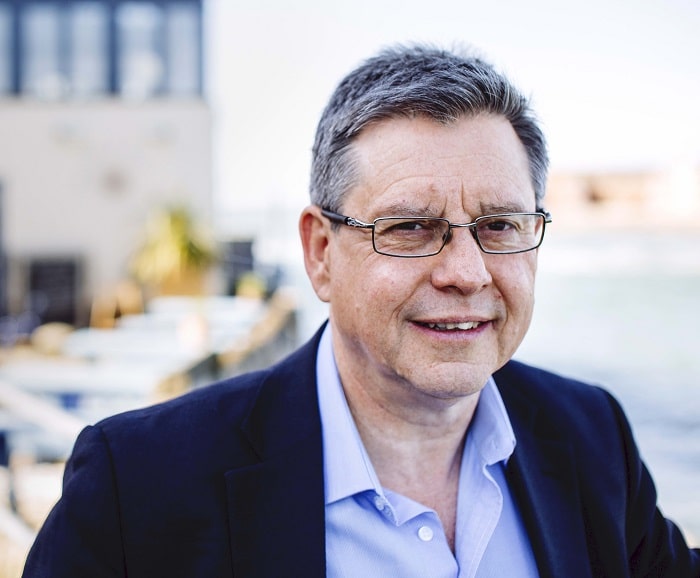 Professor Gordon Blunn
I graduated from University College of North Wales and then carried out a PhD at Leeds University before moving to UCL where I spent over 25 years as a Biomedical Engineer. During my time at UCL I worked at the Royal National Orthopaedic Hospital where I developed and translated a number of orthopaedic implants into clinical practice. I am a past President of the British Orthopaedic Research Society. I have been awarded the UCL prize for enterprise and innovation, an NHS innovation award and the UCL consultants award. I sit on a number of scientific advisory boards and have been involved in the generation of three spin out companies. I hold several patents. I have published over 200 peer reviewed scientific papers and a number of book chapters. I have successfully supervised over 30 PhD and MD students.
Research Interests
Reattachment of tendons to bone and to implant surfaces
Integration of implants with the skeleton
The wear of implant bearing materials and the use of bone graft substitute materials
Design and development of transcutaneous implants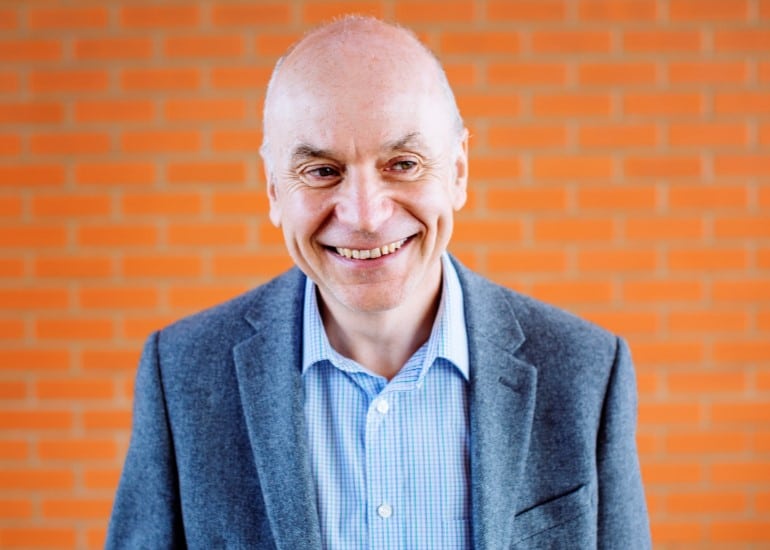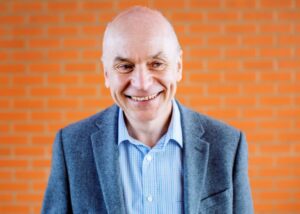 Professor Adrian Hopgood
I am Professor of Intelligent Systems, Director of Future & Emerging Technologies, and Director of the South Coast Centre of Excellence in Satellite Applications at the University of Portsmouth. I am also a visiting professor in the Faculty of Science, Technology, Engineering & Mathematics at the Open University and in the Sheffield Business School at Sheffield Hallam University.
I am a Chartered Engineer and a Chartered Scientist. I am a Fellow of the BCS, the Chartered Institute for IT, and a committee member for its Specialist Group on Artificial Intelligence. I am also a member of the Institute of Physics.
Research Interests
Artificial intelligence and its practical applications
Materials engineering and optoelectronic devices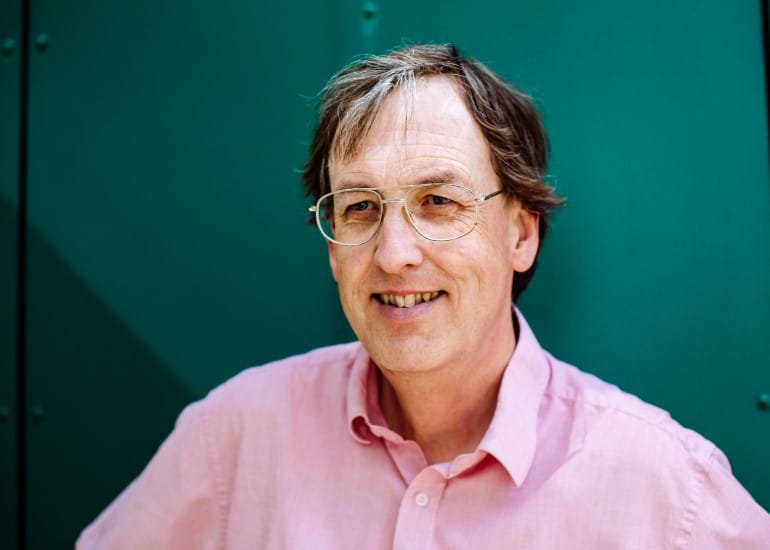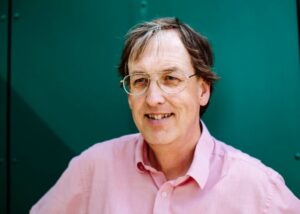 Professor Jim Briggs
I'm Director of the Centre for Healthcare Modelling and Informatics (CHMI). The Centre does a wide variety of work but is best known for its contributions to clinical outcome modelling in the area of patient deterioration.
Additionally, I am the Associate Dean (Research) for the Faculty of Technology.
Research Interests
Director, Centre for Healthcare Modelling and Informatics
Health informatics
Clinical outcome modelling
Digital Wellbeing
Telehealth
Technology for health
Computers in sport
Officiating sport
I am happy to take calls and emails from media on my research, and am aware of the need to respond to journalists in a timely manner. These should be directed to me by email in the first instance. Interested journalists can also contact the University's Media and Communications team for support and advice on all media engagement, including out of hours.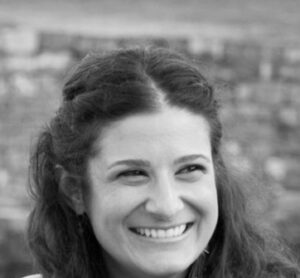 Dr Daphne Kaklamanou
I am the course leader for the MSc Health Psycholgy and the module co-ordinator for Health Psychology Research Project (U30916) for the MSc Health Psychology. I also contribute to other modules for the MSc Health Psychology such as Psychobiological Aspects of Health (U30912) and Health Research Methods, Measurement and Analysis (U30913). I also contribute to the Level 6 module, Issues in Clinical and Health Psychology, for the BSc [Hons] Psychology and BSc [Hons] Forensic Psychology. I supervise dissertation projects for both the Undergraduate courses and MSc Health Psychology.
Research Interests
Behaviour Change and Self-Regulation in Health Behaviour
User experience of Patient Reported Outcome Measures (PROMS) and new technologies
Health Attitudes and Health Behaviours among Adolescents
Dr Timothy Exell
Unit Coordinator for:
Tools of Biomechanical Analysis (Level 5)
Applied Injury and Rehabilitation (Level 6)
Research Interests
Biomechanical asymmetry and strength imbalance and their implications on sports performance
injury risk and rehabilitation
I also have research experience in rehabilitation monitoring, strength training transfer, motor control of skill acquisition and methodological developments within biomechanics. Through my research and consultancy, I have worked with a number of sports governing bodies, including UK Athletics, Welsh Athletics, British Gymnastics, the Rugby Football Union and the Welsh Rugby Union.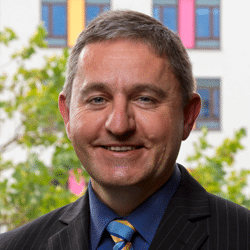 Dr Philip Scott
Reader in Health Informatics, based in the School of Computing.
Over 25 years' experience in health information technology, with expertise in semantic interoperability, information standards, clinical decision support and mixed methods evaluation.
Research Interests
Clinician adoption and usage of healthcare IT
Information standards and terminologies
Patient and public involvement
Workflow and usability
Computable biomedical knowledge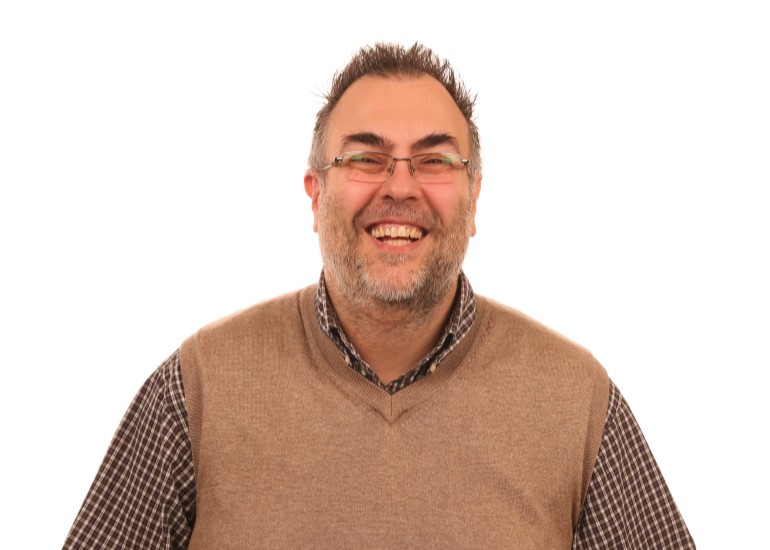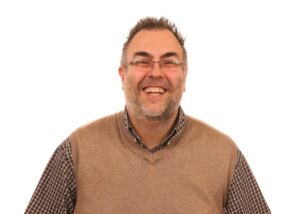 Dr Andrea Bucci
I am Senior Lecturer in Engineering Sciences in the School of Engineering and member of the Biomedical Engineering Research Group. I joined University of Portsmouth – School of Engineering in July 2011. I was, previously a Research Fellow at the University of Southampton from February 2009 to May 2011, working on the wave energy device Anaconda.
Research Interests
My research interests are in numerical methods and computational modelling using finite element method for:
Cardiovascular Mechanics
Fluid-structure interaction
Structural mechanics including hyper-elastic and piezoelectric materials.
Incompressible fluid.
Wave energy device
I like programming especially related to numerical methods and finite element. My most recent research interest is in the application of fluid-structure interaction to blood vessels.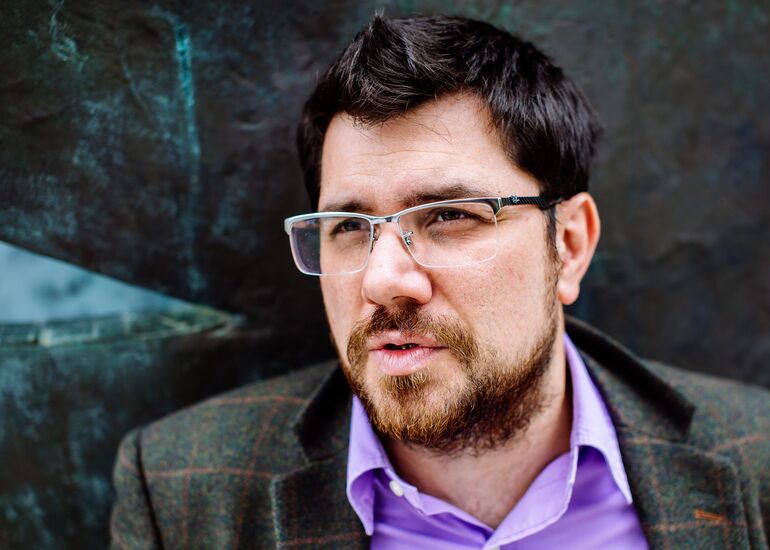 Dr Gianluca Tozzi
I am a Reader in Bioengineering at the School of Mechanical and Design Engineering and director of the Zeiss Global Centre. Formerly, I worked at the School as a Senior Lecturer (2015-2018), Lecturer (2013-2015) and Research Associate (2012-2013). I received a PhD in Bioengineering in 2012 from the University of Portsmouth and a 5-year MSc in Mechanical Engineering in 2008 from the University of Bologna.
Research Interests
Multi-dimensional/modal X-ray Computed Tomography (XCT)
Correlative microscopy and digital volume correlation (DVC) of biological tissues and biomaterials, such as 3D-printed implants and electrospun scaffolds for tissue engineering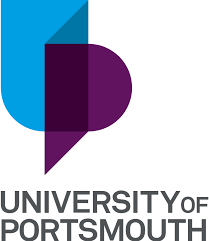 Professor Janis Kay Shute
I am head of the Respiratory Immunopharmacology group investigating mechanisms and biomarkers of lung inflammation in patients with cystic fibrosis and novel strategies to improve inhaled drug delivery in these patients. In collaboration with the University of Liverpool, the group are developing novel inhibitors of neutrophil elastase, a key mediator of tissue damage in the lung, particularly inhibitors based on heparin and heparin derivatives. Other research within the group investigates the role of coagulation factors in bronchial epithelial damage and repair in normal and asthmatic airways; endothelial dysfunction and the links between inflammatory markers and oxidative stress markers.
Research Interests
Mechanisms of lung inflammation, tissue damage and repair in cystic fibrosis
Development of novel mucolytics and new therapeutic applications for heparin
Mechanisms of epithelial repair in asthma
Mechanisms of inflammatory cell recruitment and its pharmacological manipulation
Key research grants obtained in the last 5 years include the Dunhill Medical Trust, the Cystic Fibrosis Trust,  the BBSRC/MoD and Asthma UK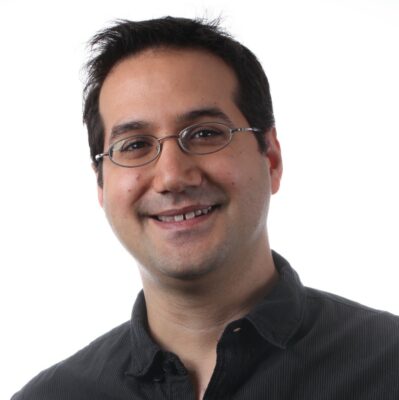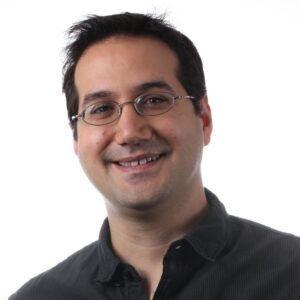 Professor Adam Amara
My primary science area is cosmology, where I study cosmic structure in the Universe. This is an era dominated by dark matter and dark energy. Cosmology is a mature field where advances are being driven by experimental programs. Future progress relies on advanced technologies in both hardware, allowing us to acquire exquisite data, and software, where state-of-the-art algorithms will allow us to maximise our science returns.
Advanced statistical methods can also be applied to other areas in astronomy, such as exoplanets. For instance, I have written a software package, made publicly available, called PynPoint for the direct imaging of exoplanets. Given the growth potential of these two areas of cosmology and exoplanets based on hardware and software advances, my research goal is to build a world-class research program that will shed new light on our understanding on these exciting topics in astronomy.
Research Interest:
Cosmology
Cosmic structure in the Universe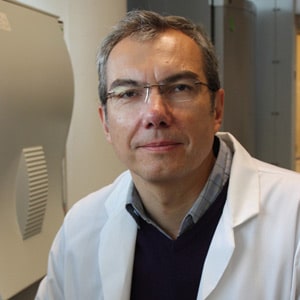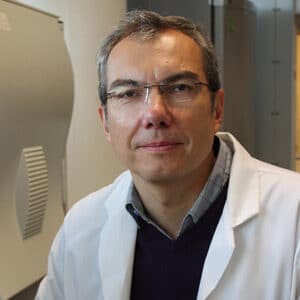 Professor Darek Gorecki
Darek Gorecki was born in Warsaw, Poland where he read medicine and obtained his PhD. His key research interest is pathogenesis of Duchenne muscular dystrophy. He started research in this area as a post-doctoral fellow in the Molecular Neurobiology Unit, University of Cambridge under Professor Eric A Barnard, FRS. He continued it at the Royal Free & University College Medical School in London working as a research fellow and later obtained a personal Wellcome Trust Research Career Development Fellowship.
After moving to his present laboratory in Portsmouth he has worked as a Senior Lecturer, Reader and, since 2007, Professor of Molecular Medicine. He is the Director of Research in the School of Pharmacy and Biomedical Sciences. In 2011 he won Distinguished Fulbright Scholarship to work at Harvard Medical School, USA researching the role of specific ATP receptors in muscular dystrophy.
Research Interests
Pathogenesis and treatment of Duchenne muscular dystrophy
Role of the dystrophin complex in the brain
Purinoceptors
Gene therapy using non-viral vectors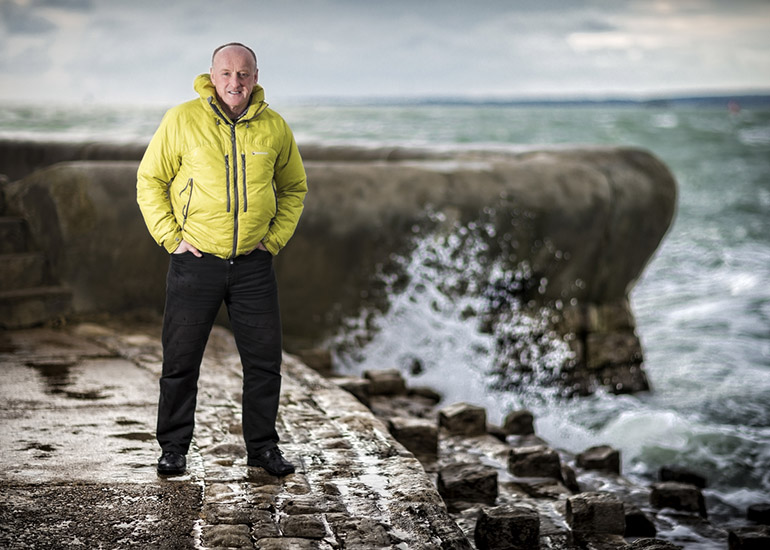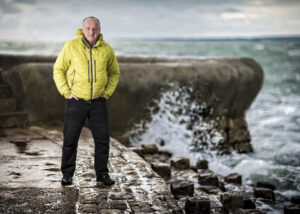 Professor Mike Tipton
I joined the University of Portsmouth from Surrey in 1998. In addition to my University positions, I was based at the Institute of Naval Medicine (INM) from 1983 to 2004 and was Consultant Head of the Environmental Medicine Division from 1996. I have spent 35 years working in the areas of thermoregulation, environmental and occupational physiology.
Myself and my colleagues in the Extreme Environments Laboratory examine the physiological, pathophysiological and psychological responses to adverse environments and the selection, preparation and protection of those who enter such environments.
I am Associate Head (Research) for the Department of Sport & Exercise Science. I recently completed 10 years on the Royal National Lifeboat Institution's Medical & Survival Committee and am now a member of the Council of the RNLI. I am also a member of the Ectodermal Dysplasia Society's medical advisory board and the ethics committee of Qinetiq.
I am a Fellow of both the Royal Society of Medicine and The Physiological Society. My MBE was awarded for services to physiological research in extreme environments. I provide advice to a range of universities, government departments, industries, medical, legal, search and rescue and media organisations.
Research Interests
The physiological, pathophysiological and psychological responses to adverse environments and the selection
Preparation and protection of those who enter such environments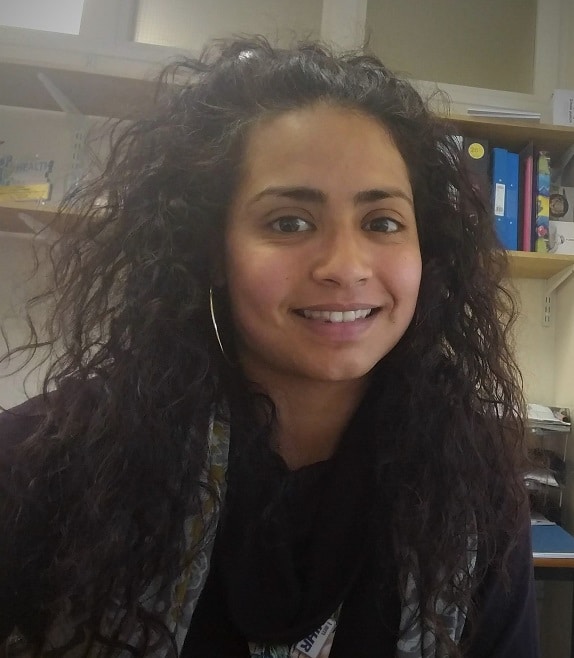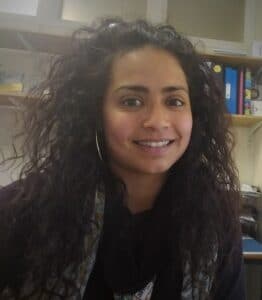 Dr Miznah Al-Abbadey
I am a Chartered member of the British Psychological Society (CPsychol) and a registered Health Psychologist with the Health and Care Professions Council. Alongside academia, I am a trustee of the Pelvic Pain Support Network (PPSN): a charity that raises awareness of chronic pelvic pain and supports research in this field.
While completing my PhD, I was offered a postdoctoral position at the University of Southampton on a nation-wide study that examined how factors such as the therapeutic relations, practitioner and patient beliefs, and the healthcare environment affects treatment for low back pain.
I teach on the MSc Health Psychology programme, which includes a number of different topics such as behaviour change theories, quality of life, and the delivery of psychological interventions in the context of health and illness.
I am the module coordinator for the 'Applied Health Psychology and Placement' module and supervise students (at both undergraduate and postgraduate level) with their dissertations.
Research Interests:
My main research interests relate to the management and impact of chronic conditions on quality of life. I am also interested in the use of patient reported outcome measures (PROMS) and how they can be utilised effectively in a person-centred and standardised way. Overall, my research interests include the following areas:
Chronic pain
Management of chronic conditions including self-management techniques;
Quality of life and mental health
The placebo effect
The validation and development of PROMS
Judith Fletcher-Brown
I am a marketing academic and professional with experience in Marketing Communications. Although originally qualifying in law, I pursued a career in Media Sales and publishing. I transferred to lecturing on a full-time basis and have been teaching Marketing for 20 years.
Research Interests:
Judith's research area focusses on social marketing and health and wellbeing behavioural interventions. She is currently pioneering the development of a mobile health App, for use by community nurses in India. Judith has articles published in top tier, peer-reviewed journals including International Journal of Research in Marketing and Journal of Business Research and continues to make significant contributions to knowledge of vulnerable consumers and consumer engagement.
investigating Social Marketing health intervention campaigns
Recent Publications:
Fletcher-Brown, J., Turnbull, S., Viglia, G., Chen, T., & Pereira, V. (in press). Vulnerable consumer engagement: How corporate social media can facilitate the replenishment of depleted resources. International Journal of Research in Marketing (2020).
Fletcher-Brown, J. (2020). Reflexivity and the challenges of collecting sensitive data in India: a research note. Qualitative Research, 20(1), 108-118.
Fletcher-Brown, J., Pereira, V., & Nyadzayo, M. W. (2018). Health marketing in an emerging market: The critical role of signaling theory in breast cancer awareness. Journal of Business Research, 86, 416-434 .